Quick GW1 Review
GW1 couldn't have gone much better for me. Nailing the Salah captaincy, along with all three of my defensive differentials returning. The highlights were certainly Saiss and James on Monday evening, especially Saiss, who looks to be a brilliant pick.
The three players that disappointed most were ASM, Ings, and Alli. Despite not returning many points, TAA and Werner will remain in my team for the upcoming gameweeks, as I believe their quality will shine through.
GW2 Team Reveal
Here is the team that I will take into GW2. I will look at the defence, midfield and attack, before discussing my strategy moving forward. The -4 hit that I have taken is:
Ings and Alli –> Martial and Rodriguez
Goalkeeper and Defenders
McCarthy: Southampton had the 7th highest xGA (expected goals against) in the league for the opening game (1.40), and therefore can probably count themselves lucky that they only conceded one. After their 2-0 loss to Brentford in the cup, Saints defensive options are looking to be a possibly early mistake. McCarthy plays against a shaky Spurs side though, so the potential for a clean sheet is still there.
TAA: Trent will remain in my team for the foreseeable future, and I believe that in any given game he has the ability for both attacking returns and clean sheets. Liverpool's xGA was the second best in the league (0.27), despite conceding three goals. I am optimistic of some kind of return from TAA against Chelsea.
James and Saiss: Together, these boys gained me 29 points. One of them will be my first sub this week, due to their difficult fixtures. I expect the Chelsea vs. Liverpool game to be open, and with James on set-pieces, I think there is a high potential for attacking returns. That being said, Wolves look great defensively, and Man City have a fairly short side, so Saiss has the potential to score from corners. At the moment I am leaning toward James, but let me know on Twitter (@FPL__Raptor) who you would choose!
Lewis: I was incredibly impressed with Lewis' performance against West Ham. He looks to be nailed on for 90 minutes every week, and found himself in some fairly decent crossing positions on numerous occasions throughout the game. Once Newcastle were 1-0 up though, he tended to stay back for many attacks, so that is something to look out for.
Taylor: Missing out on GW1, I am excited to bring Taylor in. Leicester Away is not an easy fixture, but I expect Burnley to be defensively strong again this year.
Midfielders
Salah: I won't waste your time discussing Salah. Season keeper, not leaving my team any time soon, and definitely a possible captaincy option.
Aubameyang: My captain this week, 90% locked in. West Ham looked very poor against Newcastle, and therefore a home fixture against a poor West Ham side, could result in a potential haul. His xG against West Ham was only 0.28, but I really do believe he has the potential to haul this week.
James Rodriguez: The new man, James, or Hamez. He looked absolutely fantastic against Tottenham. I was most impressed with his fitness levels. We all knew he had the ability, but he played 90 minutes and looked physically ready. His 5 key passes is the main statistic that FPL managers are raving about, and we can see why. Unlike Alli, I expect James to play almost every minute for Everton, and he will stay in my side for at least the next 3 GWs.
Whilst removing Alli was never in my plan, and I expect him to start against the Saints, I do not feel comfortable owning him in my squad long-term, and due to my high score in GW1, I am happy to take the -4 to take him out.
ASM: He was very dissapointing against West Ham. Whilst I do not expect much from my £5.5m midfielder, his positioning and goal threat was very poor. I have included his heat map below, and this is the main reason I will be considering taking him out in GW4 or GW5.
Forwards
Werner: I think Werner 100% passed the eye test against Brighton on Monday night. My main concern is the fitness of Pulisic and Ziyech, as without them, the three behind Werner look very sub-par. If Loftus-Cheek had released the ball earlier a few times, Werner may have had a couple of goals. This is where the eye test is important!
Martial: As a United fan, I adore this man. I genuinely believe this is his year, and I would bet that if he stays fit, he will score 20+ goals in the Premier League this season. He is probably going to be my VC this week, but is certainly making a case to be my captain. His home form is also outstanding (see below Martial comparison home vs. away in the Premier League last season).
My Watchlist
Here are the list of players that I am keeping a close eye on after their performances in GW1, with asterisks next to the players I am keeping an even closer eye on. It is unlikely that I will bring any in for GW3, unless the situation changes.
Once we have more statistical information and a wider sample, in future articles I will go into more detail about why specific players have made their way onto my shortlist.
Jimenez*
Podence*
Richarlison
Calvert-Lewin*
Digne
Harrison
Klich
Lamptey*
Strategy Moving Forward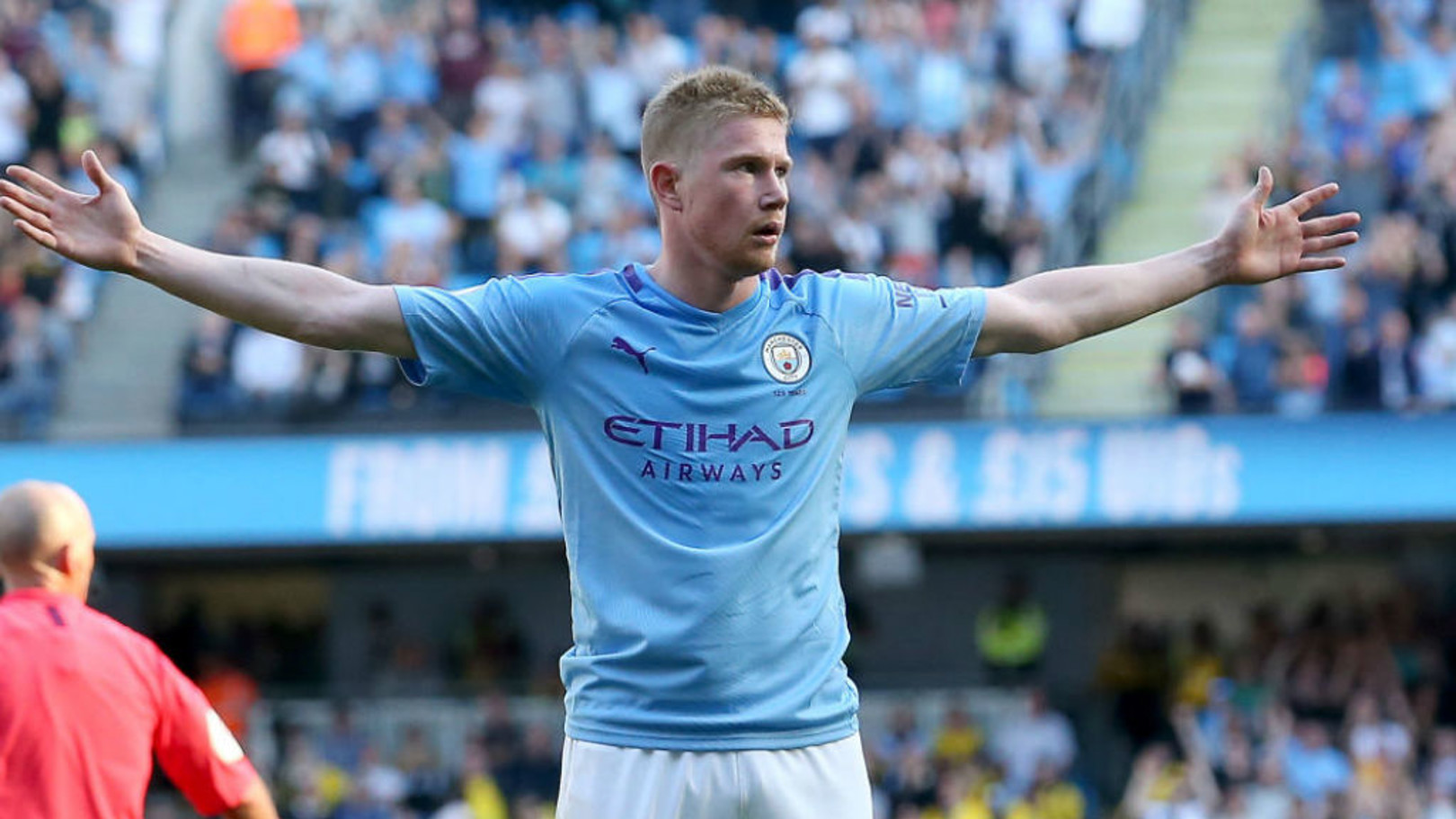 My strategy has remained the same since pre-season. My original plan was to make the Ings to Martial move this week, and Aubameyang to KDB next week. Alli to James was not planned, but I have reacted in the fashion that I believe will benefit my team, and moved him out before he dropped in price.
I believe that even if Auba hauls against West Ham, he will still be making way for KDB (maybe Sterling). I still plan to use the Wildcard in GW16, in order to prepare for the possible blanks and double gameweeks in GW18 and GW19.
However, GW 4-5 appears to be a good strategy. GW4 deadline passes on October 3rd, and the GW5 deadline is on October 17th. The window closes on October 5th, and therefore you will have almost 2 weeks to consider your team with all of the new signings. This could be the time to play it if there are multiple signings over the next two-three weeks.
Also, between GW 8-9 there is another international break, and GW9 follows the Man City vs. Liverpool game in GW8, so this could be another good time to Wildcard.
In order of preference, I would say GW16, GW5, GW9. Either way, I will be holding my WC for as long as possible.
*Expected stats taken from understat.com*