In the following article, we dive into the first seven fixtures of the 2021/22 Fantasy Premier League season, from Gameweek 1 to Gameweek 7. We cover the teams with the best starts, those with mixed prospects and those best avoided. We also look at the most viable fantasy assets to target for gameweek one and beyond, including who to jump on during those crucial fixture swings.
The Euros are over and before we know it, the new Fantasy Premier League season will be kicking off. As is always the case at this time of year, there is nothing in the way of form or data to help us decide our teams. Therefore, all eyes turn to fixtures when it comes to deciding who we should start our seasons with.
I'd like to use the first seven fixtures as our sample size for a number of reasons, the main one being that it is after the gameweek seven that a number of team's fixture runs begin to turn. Additionally, the end of GW7 marks the second international break (remember them?) and it is usually by this point that patterns begin to emerge. We'll have a better idea of which teams are performing and which seem like the whipping boys.
Teams to Target
Brighton and Hove Albion
Brighton's underlying statistics being far better than their actual results was one of the biggest talking points throughout last season. As such, many managers had their eyes set on Brighton assets even before the fixtures were released.
Their early run immediately jumps out as being kind, especially for defensive potential, as the fixture table above shows. Brighton's solidity last season was well documented and the likes of Robert Sanchez (£4.5m) and Tariq Lamptey (£4.5m) are understandably receiving a great deal of attention.
Lewis Dunk (£5.0m), despite being £0.5m more expensive than the other two, should not be overlooked either. His aerial threat at set pieces is a huge weapon and he is always in with a chance of bonus points. It is quite reasonable to suggest that there are clean sheets to be had against the likes of Watford, Brentford, Burnley and Crystal Palace, so investing in their defence is as solid a shout as any.
For more information on how Brighton's defence rotates well with other sides, and further ideas for your first draft, please follow this link.
Brighton's fixtures do suggest that there are goals to be had but none of their strikers were exactly prolific last season. If they sign a forward who comes in at a relatively low price, he could be a potential differential for the start of the season. Until then, it would be a huge gamble to pick one of their forwards given their well documented inconsistency.
Aston Villa
Aston Villa's opening period is curious in some ways. An opening three of Watford, Newcastle and Brentford is as good a run as you could hope for. It would be natural to want to invest heavily in them, not least because of how good they were for the majority of last season.
While this is still viable in the very short term, their next four aren't the best by any means. Defensively, Emi Martinez (£5.5m) may seem a tad expensive, but he should by no means be written off as an option. His heroics at the recent Copa America were a reminder of how brilliant a keeper he is and it would surprise nobody if he were to be one of the highest scoring keepers for the upcoming season.
Alternatively, Matt Targett (£5.0m) is a cheaper way into the Villa defence. His 138 points last season went under the radar because of how well the aforementioned Martinez performed. He was very dangerous at times and may well provide enough attacking returns to justify picking him over the Argentine.
Indeed, their fixtures appear more enticing defensively than they do for attacking returns so doubling up may not be the worst idea. However, due to the wealth of cheap keeping options this season it probably makes more sense to pair Targett with one of his outfield defensive colleagues.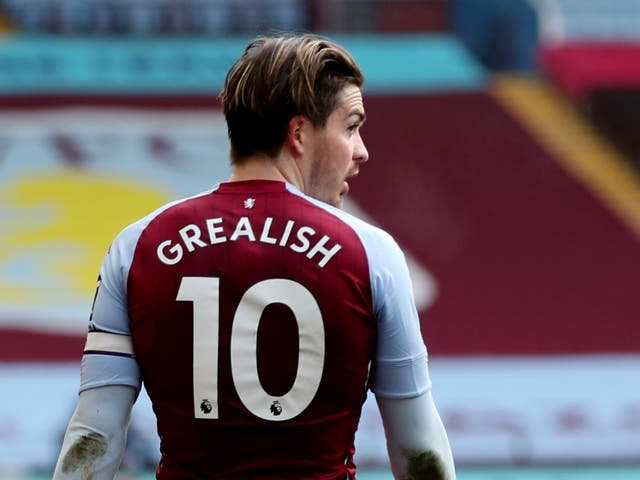 Further forward, the acquisition of Emi Buendia (£6.5m) has excited FPL players and Villa fans alike. His creative numbers in the championship for Norwich were phenomenal and if he even comes close to emulating that in the Premier League investing in Buendia could be a bueno move, if you will.
The future of Jack Grealish (£8.0m) is uncertain given he has been heavily linked with a move to Man City, but if he is to stay at Villa he could once more be FPL gold.
The player that Grealish had the best relationship with on the pitch last season was Ollie Watkins (£7.5m). If Grealish stays, Watkins could be an even better option than he was last season given that he would have two superb playmakers behind him. However, if Grealish does move away, it may be best to avoid due to the safer options elsewhere. When Jack wasn't available last season, there was notable drop off in output without his partner in crime feeding him.   
Man Utd
Man Utd are another team whose early assignments don't appear too difficult. Luke Shaw (£5.5m), or as he's more commonly known these days 'Shawberto Carlos', is currently the most owned defender in the game at 42.4%. Hardly surprising given his performance at the Euros.
However, their fixtures may not be as good as they first appear from a defensive perspective. Despite three of their opening seven fixtures having a fixture difficulty rating of just two on the official FPL site, Leeds, Southampton and Aston Villa are likely to provide a stern test for the Utd backline.
United's opening run looks ideal for investment in their attack, with four juicy home fixtures. As such, reigning FPL top scorer Bruno Fernandes (£12.0m) has understandably gained a lot of interest, his live ownership currently north of 40%.
Doubling up with Mason Greenwood (£7.5m) or Edinson Cavani (£8.5m) could be a handy differential strategy. Throw the imminently arriving Jaden Sancho into the mix and United fans could be purring at the quality of their attack. The news about Marcus Rashford (£9.5m) missing the first few months due to surgery should decrease the likelihood of these players being rotated as well, thereby providing even more reason for investing in them.
Liverpool
Barring GW3 and GW7, Liverpool's opening run looks like a fantasy goldmine. With a fully fit defence (at last), many are expecting Liverpool to fly out of the blocks and with fixtures this good it is hard to argue.
Trent Alexander Arnold (£7.5m) is likely to be in a lot of teams so long as he is fit to start the season, as is attacking colleague Mohamed Salah (£12.5m). Neither of these players require much analysis, they are the consensus best defender and midfielder in FPL over the last few seasons. To go without either would be very brave.
The likes of Andy Robertson (£7.0m) or Diogo Jota (£7.5m) are viable options for the triple up. Given the former is more nailed, he is probably the safer option to go for. 
The Newcomers
Norwich
Of the promoted sides, Norwich immediately stand out for all the wrong reasons.
Liverpool, Man City, Leicester and Arsenal make up their first four fixtures, so those looking at the likes of Teemu Pukki (£6.0m), Todd Cantwell (£5.5m) or Max Aarons (£4.5m) are likely to be put off. Following this, their run does significantly improve so those considering an early wildcard may well be looking to invest in them.
Watford
Things look rather more promising for Watford who face none of last season's top six in their opening seven fixtures.
His performances this summer have put Daniel Bachmann (£4.5m) firmly in the sights of those opting to go without Brighton's Sanchez in goal. He impressed towards the back end of last season and for Austria in the Euros, so he looks like the one to go for from the Hornets' defence.
Further forward, Ismaila Sarr (£6.0m) could also be of interest, particularly as he has previously impressed in the Premier League. Watford have a plethora of strikers but as of yet it is unsure on who is likely to start so its anyone's guess as to which one to go for.
Brentford
Like Norwich, Brentford's opening game is especially daunting. Though not as appealing as Watford's, their opening run features matches against four of last season's bottom ten in Crystal Palace, Aston Villa, Brighton and Wolves.
One man who will find himself in a lot of teams is Ivan Toney (£6.5m). The striker has received no shortage of interest following his record breaking season, so it will be interesting to see if he can live to the astronomical hype that has helped him become the most owned forward in the game at time of writing. Defensively, due to the huge amount of options there are in the game in the £4.5M bracket, they are best avoided at the moment.
Top teams, tough fixtures?
One look at Chelsea's run might not leave you very optimistic. Playing four of the big six in their opening seven looks pretty grim, however it was in these games that they thrived last season under Thomas Tuchel.
If the likes of Reece James (£5.5m) and Antonio Rudiger (£5.5m) are starting regularly then they could well be a set and forget in your team. Going forward, Kai Havertz (£8.5m) and Timo Werner (£9.0m) could be of interest, but it's probably best to hold off until their run gets easier and it is apparent who is starting regularly.
It wouldn't be surprising if there aren't more than a couple of goals in most of their matches, so it might be wiser to continue to focus on the Blues' defence.
Rather like Chelsea, Man City face five of last season's top nine in their opening run. In the previous campaign, City were defensively solid in these fixtures, so the usual suspects Ruben Dias (£6.0m), Joao Cancelo (£6.0m) and John Stones (£5.5m) could be of interest.
Oleksandr Zinchenko (£5.5m) has been touted as the club's first choice left back this season, although it is likely best to wait to see if this ultimately transpires. If so, he could be great value.
Kevin De Bruyne (£12.0m) has also thrived in the tougher games historically, so he is probably the best midfield option. Not least because there is no certainty about the minutes of any of his colleagues.
Honourable mentions
Four teams (Wolves, Crystal Palace, Everton and Tottenham) are going into the season with new managers and none of their fixtures particularly stand out, so they are probably best left alone.
Having said that, Harry Kane (£12.5m) and Dominic Calvert-Lewin (£8.0m) can be expected to be the focal points of their teams' attacks, so they are still quite viable as options.
More to come
We hope you enjoyed our first look at the key fixtures of the 2021/22 Fantasy Premier League season. We have plenty more planned for pre season and will be publishing advice, team reveals and strategy guides right up until the big kickoff.
Be sure to keep your eyes on the FPL Connect twitter page for all our latest releases, this season promises to be our biggest yet.
*Fixture data and tables obtained via the editor's subscription to Fantasy Football Fix*